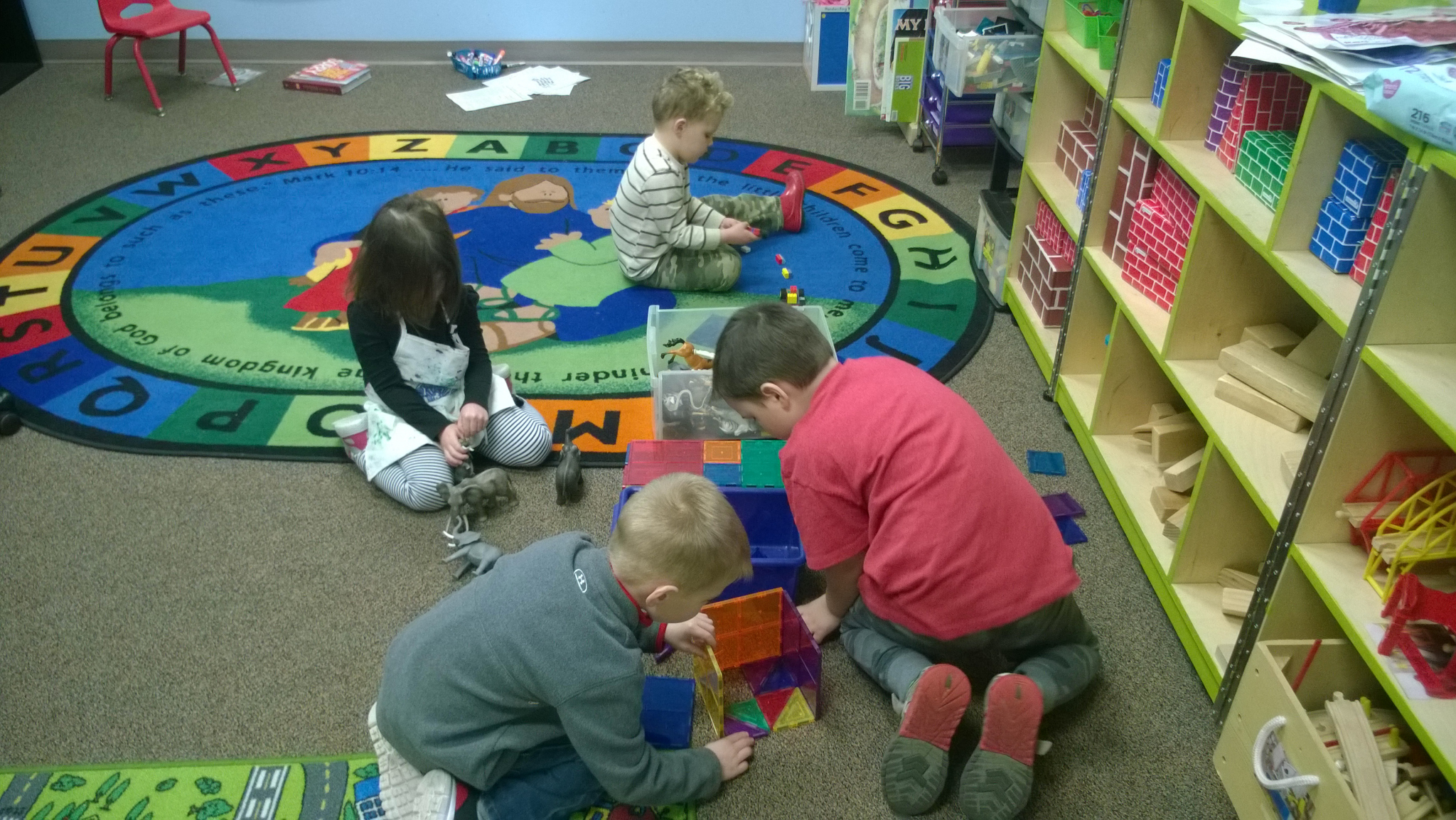 AASA Names 'Lighthouse' School Systems to Serve as Models to Help Transform Education, and The West Valley School District is One of Them
May 10, 2022
Moving toward creating a holistic redesign of our nation's schools, AASA, The School Superintendents Association, in partnership with the Successful Practices Network, announced that 13 school districts have been recognized as "Lighthouse" systems that will serve as models of positive change in public education. West Valley School District was the only school system in the Nation to be named as a "Lighthouse" for Early Learning.
The selected designates are members of AASA's Learning 2025 Network, a cadre of more than 120 demonstration systems representing forward-leaning, urban, suburban and rural school districts engaged in learning, networking and working together to help drive education policy and ultimately improve student learning.
The goal of the Network, which was created by the AASA National Commission on Student-Centered, Equity-Focused Education, is to guide Learning 2025 leaders as they chart their progress toward "Lighthouse" designation in one or more areas of growth. The commission called for identification of exemplary educational systems to serve as beacons of light in key areas of holistic redesign of American education.
"Our 'Lighthouse' systems are serving as thought-leader practitioners that are implementing bold, actionable steps on behalf of the broader education community to learn from and learn with as they have taken on the challenge of Learning 2025," said Daniel A. Domenech, executive director, AASA. "As we emerge from the pandemic, it is critical to invoke future-focused best practices for the well-being, self-sufficiency and success of our young learners. I congratulate these districts, as well as all of the school districts associated with the Learning 2025 Network."
The AASA Learning 2025 Lighthouse Systems are:


Superintendent: Shari Camhi
Superintendent: Kristi Wilson
Superintendent: Randy Squier
Superintendent: Todd Keruskin
Superintendent: Brian Troop
Superintendent: Corey Tafoya
Superintendent: David Schuler
Superintendent: Kathy Goad
Superintendent: Dan Bridges
Superintendent: Michael McCormick
Superintendent: Mary Templeton
Superintendent: Jerri Lynn Lippert
Superintendent: Peter Finch
A review panel comprised of independent education leaders from across the country evaluated applications submitted during the first three months of 2022. Districts were reviewed based on strategies and recommendations developed by the commission. Redesign component indicators included:

Social, Emotional and Cognitive Growth
Future-Ready Learners
Cognitive Growth Model
Learners as Co-authors
Accelerator A1: Diverse Educator Pipeline
Accelerator A2: Early Learning
Accelerator A3: Technology Enhanced Learning
Accelerator A4: Community Alignment
"While no school district is anticipated to be exemplary in all components of the AASA Learning 2025 redesign, the goal of the educational system reflection profile is to guide Learning 2025 leaders and staff," said Bill Daggett, founder of the Successful Practices Network and co-chair of the commission. "System improvement is viewed as a continuum of planning, developing, implementing and evaluating practices, and moving a system to where it strives to grow to benefit the children it serves."
"It is gratifying to know that we will be able to take action together as we look at some of the country's remarkable school systems embracing the challenge of Learning 2025," said Mort Sherman, associate executive director, AASA and co-chair of the commission. "The opportunity to learn from colleagues, or 'critical friends,' across the country should be inspirational for the school systems participating in a process that provides endless opportunities to reflect on the majesty of the work that is happening right now in our school communities."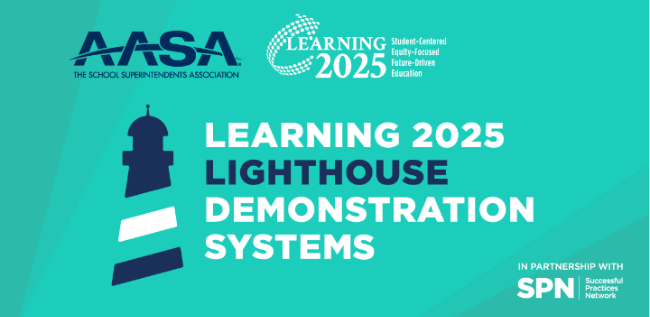 ---