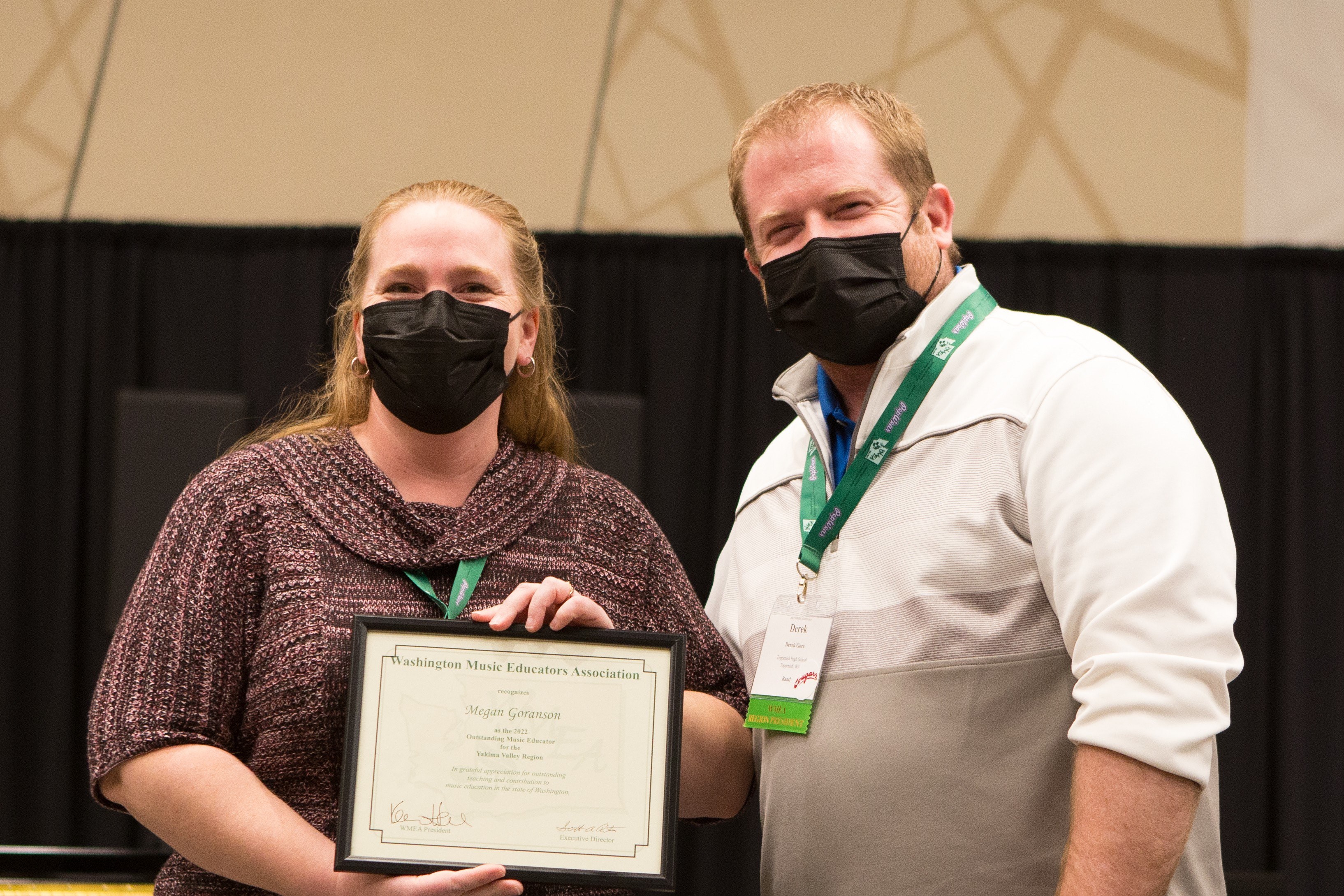 Awarded Teacher of The Year Megan Goranson
Feb 25, 2022
On February 19, 2022, Washington Music Educators Association Executive Board named Megan Goranson of West Valley School District the winner of the 2022 WMEA Regional Outstanding Music Educator at the 2022 WMEA State Conference in Yakima. The award recognizes outstanding work each day in bringing music to life for students.
"As an outstanding music educator in your region, and indeed throughout the state, you have garnered the respect not only of your students, but also of your colleagues. Thank you for your dedication, pursuit of excellence and belief in the value of music education. Every day, you make a difference that inspires others" says Andrea Klouse, Past President Washington Music Educators Association.

Previous winners include Brian Beck, a West Valley graduate. Please see the past winners, as you will recognize their names from West Valley.
---