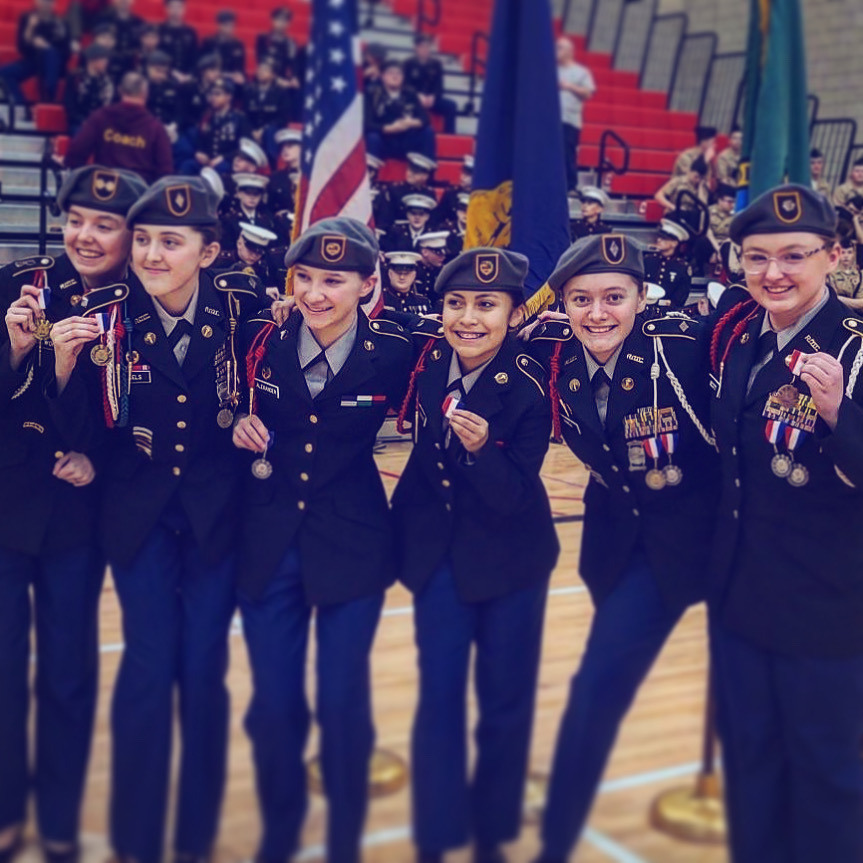 JROTC Two State Cascade Mountain League Championship Drill meet results are in!
Mar 17, 2023
There are many benefits in belonging to a JROTC program. JROTC fosters commitment, dedication, and an awareness of the importance of citizenship and teamwork. Our West Valley School District is proud to have a strong JROTC program, and thanks to the leadership of Col. Brian James and Master Sergeant Greg Bynum, these students are learning the attributes it takes to be successful in life.
Recently, our West Valley JROTC team competed in the Two State Cascade Mountain League Championships at North Salem High School in Oregon, and here are the results.
Physical Fitness Team #2 "1st Place"
Cadet Staff Sergeant Seth Kangas "3rd Place" Sporter Marksmanship Masters Championship Match
Sporter Marksmanship Team #2 "2nd Place"
DUED (Dual Unarmed Exhibition Drill) "1st Place" Cadet Major Jordyn Durels/Cadet 1st Lieutenant Camille Dilworth and "2nd Place" Cadet Private First Class Mackenzie Alexander and Aaliyah Alvarado
DAED (Dual Armed Exhibition Drill) "1st Place" Cadet 1st First Sergeant Brayden Edris/ Cadet 1st Lieutenant Dylan Quenzer
Solo Armed "1st Place" Cadet 1st Sergeant Brayden Edris
Unarmed Drill Down "4th place" Cadet Major Jordyn Durels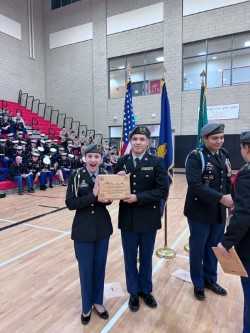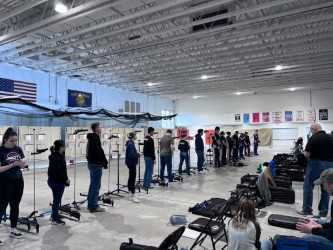 ---