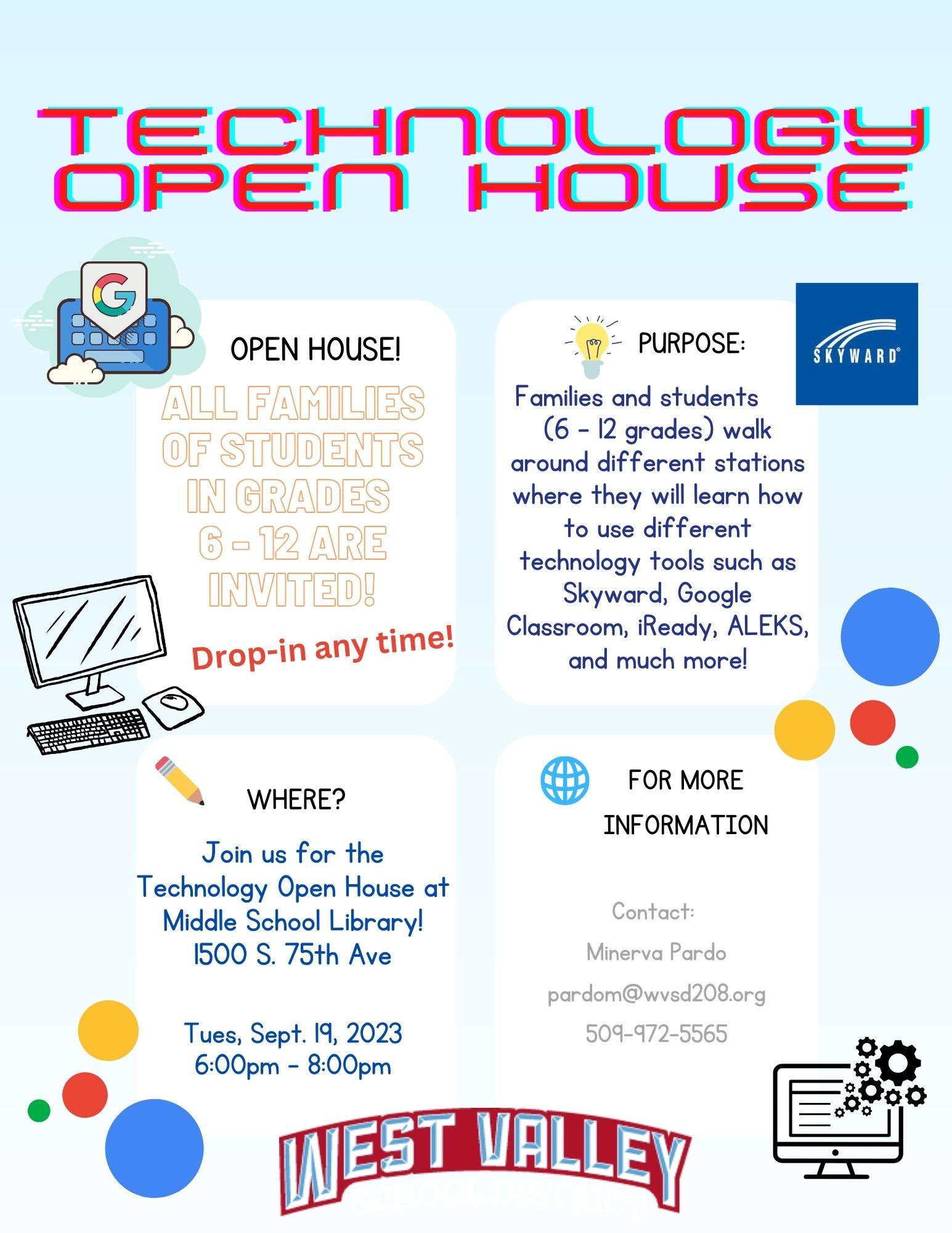 Technology Open House, Tues, Sept. 19
Sep 7, 2023
Technology Open House
The Technology Open House for families of students in Grades 6-12 will be held on the evening on Tuesday, September 19, 2023 at West Valley Middle School, 6 pm - 8 pm. Learn technology tools such as Skyward, Google Classroom, and more!
The Technology Open House will be held in the Middle School Library. Families and students can drop-in at any time. Stations will be available in the library where parents and care-givers can learn about technology tools to monitor student progress, such as Skyward and Google Classroom. Stations will be available, as well, where family members can learn about the various technology applications that students use in West Valley to advance their learning. For examples, students in Grades 6-8 use iReady Math for online math instruction while students in Grades 9-12 use ALEKS for online math instruction. Family members can choose the stations that they would like.
In addition, information will be available regarding the Affordable Connectivity Program which provides low-cost internet access for families that qualify. All family members and students in Grades 6-12 are welcome to attend the Technology Open House!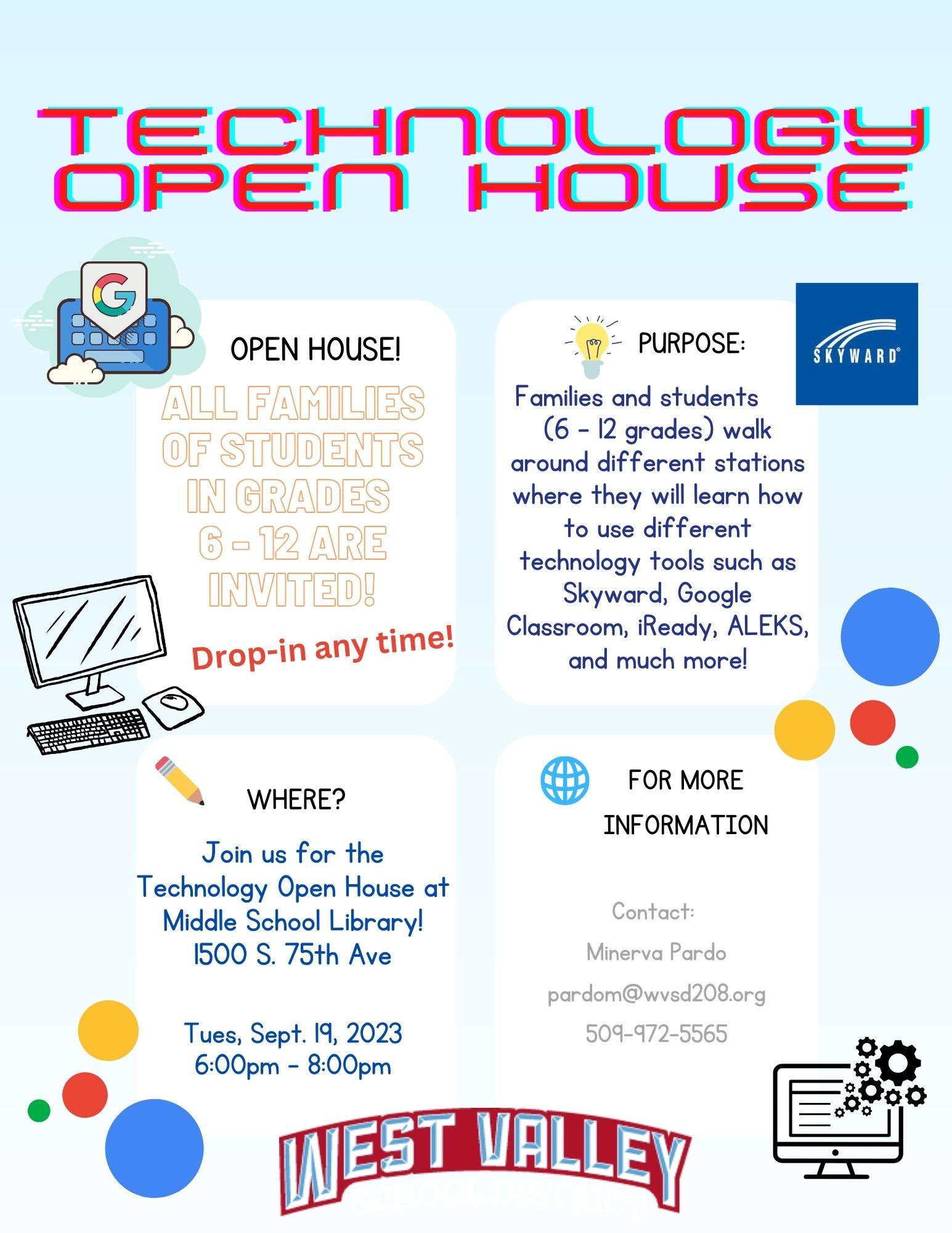 ---