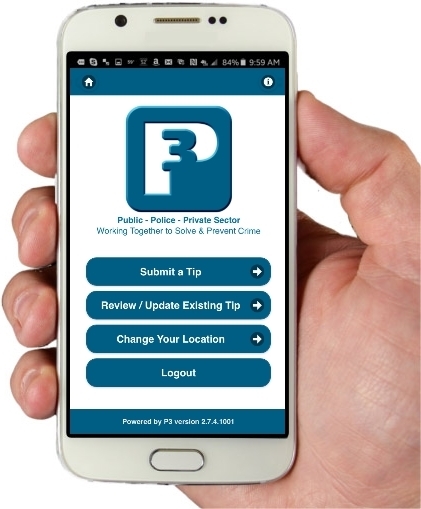 Yakima County Crime Stoppers
Oct 30, 2023
P3 Tips increases school safety
The West Valley School District has an ongoing working relationship with Yakima County Law enforcement to assure student and patron safety in our schools during school hours and after hours at school events. In conjunction with Yakima County Crime Stoppers, we want to encourage members of the community to assist local law enforcement agencies in the fight against crime by overcoming the two key elements that inhibit community involvement: fear and apathy.
Yakima County Crime Stoppers provides the public a way to get involved and remain anonymous. They provide a phone number, Web site and Mobile Application where you can give vital information helpful to law enforcement agencies in order to help solve crimes and apprehend wanted persons, all without revealing your identity. This includes tips of unlawful behavior at school and/or school-related events.
You can download the mobile app on your phone's app store. Look for P3Tips. You can also download the app at www.P3TIPS.com website. If you want to call the Yakima County Crime Stoppers hotline with a tip, please call: 1-800-222-TIPS (8477).
---